Lightness
Brand, Identity, and Logo Design


About the Brand Design
a metaphysical store with a minimalist vibe
When Kathy Flynn approached me to produce a logo for her metaphysical school and store, offering workshops and classes for people interested in new age spirituality, we opted to play with the theme of a candle flame integrated into the logo. Typography is clean and minimalistic to suit an uncluttered space.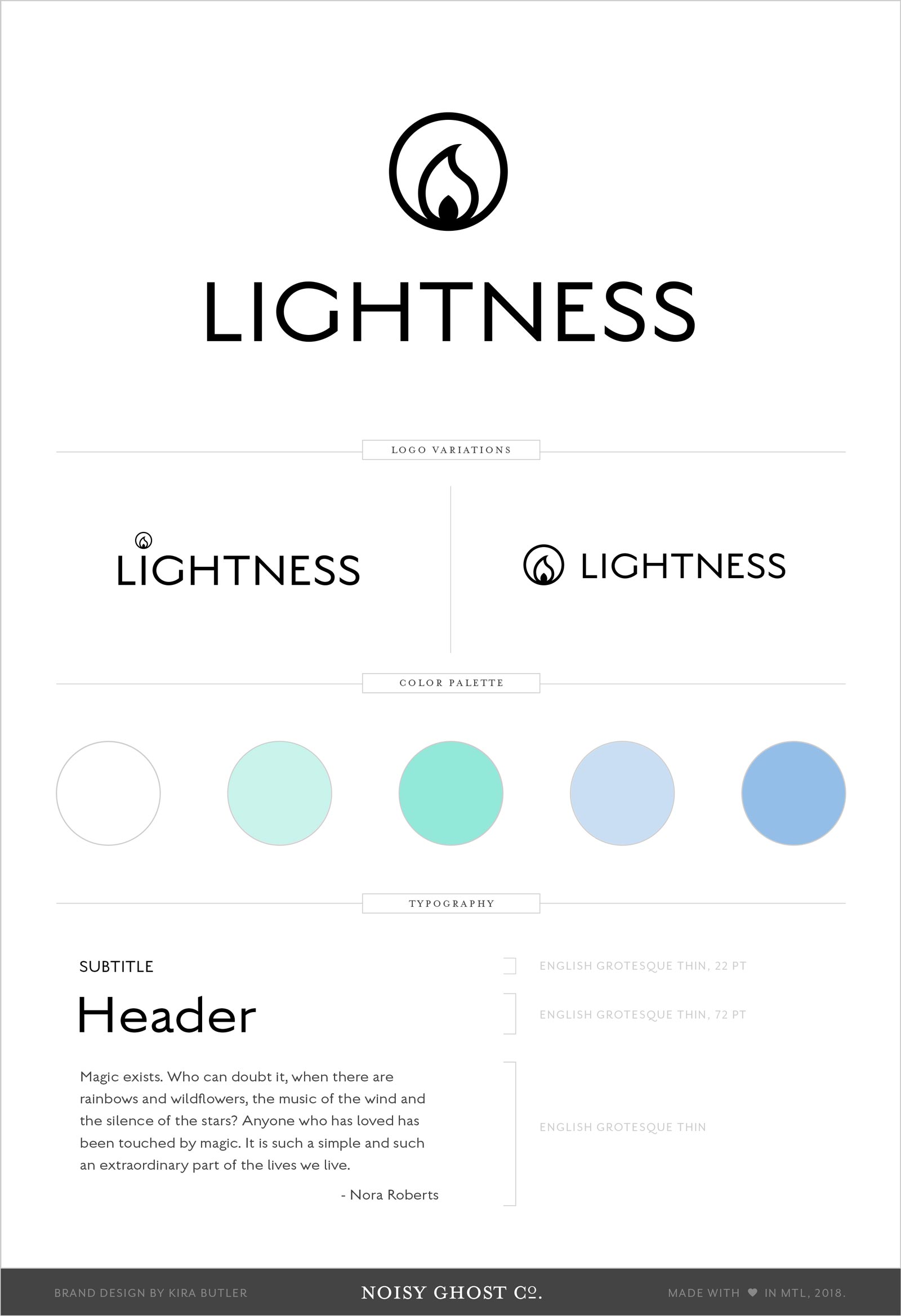 Variations for the logo included horizontal, stacked, an alternate with an integrated flame over the "i" in "lightness", and the standalone icon. Ppresented on white, black, and transparent backgrounds.
To offer context for what an extended brand style might look like, I experimented with a few colors and patterns that expanded on the theme using bunsen burner flame colors.
Additional requests for the brand included an illustrative element, drawn in a similar style to the flame with clean lines: a pentagram representing the five elements to be used on stationary and signage.