Noisy Ghost Books
Brand and Identity Design for eBook Publishing


About the Branding
it goes bump in the night
The Noisy Ghost Books brand mark blends a love of reading (and a favourite place to do it — an antique armchair) as well as a subtle reference to poltergeist activity. Small shadows beneath the chair legs indicate that something is levitating the furniture.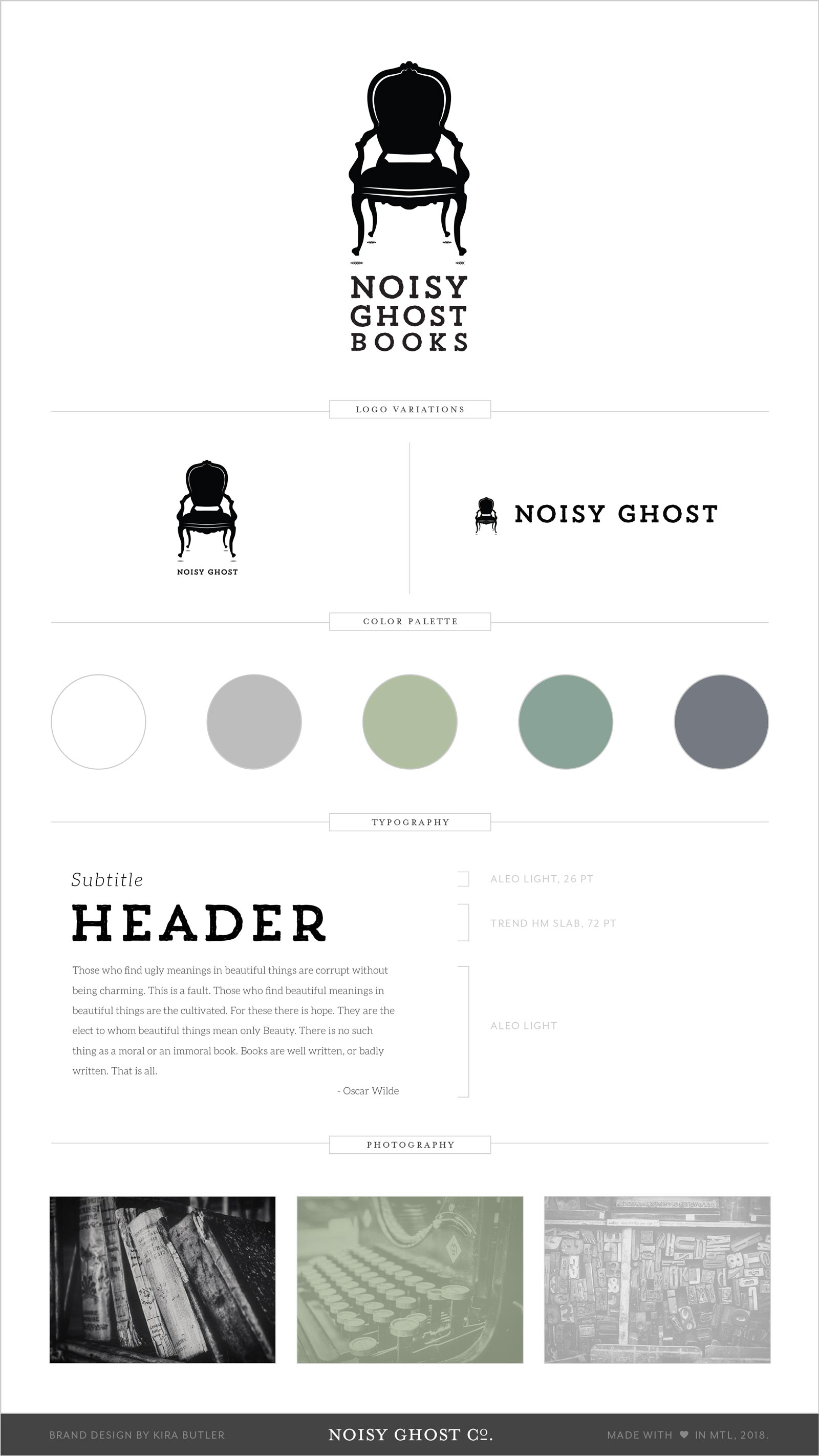 A small version of the Noisy Ghost Books logo was designed specifically for the half-title and title pages in the front matter section where the publisher information appears in a book. This variation of the brand mark can be replicated across printed book formats, as well as in digital devices.
A slightly larger instance of the brand mark appears with publisher data in the back matter of both eBooks and traditional printed formats. In this variation, the logo is displayed alongside a partial title and publisher data. Other applications at this size include website favicons.
As an alternative for print, including book spines, a stacked version of the logo was produced to accommodate a narrow horizontal space. The logo is served as a vector and can be scaled according to any print requirements, and might be adapted for stationary or signage to extend the brand.