MoonaLisa
Alternative eCommerce Website Design

About the Website Design
a collection of curiosities and wonders
With collection and display practices from the Enlightenment as inspiration for the website, we modelled a desktop environment around the theme of an "alchemist's workshop". The user looks down on an open book where the product catalogue sits surrounded by found objects, photographed from MoonaLisa's very own collection of curiosities.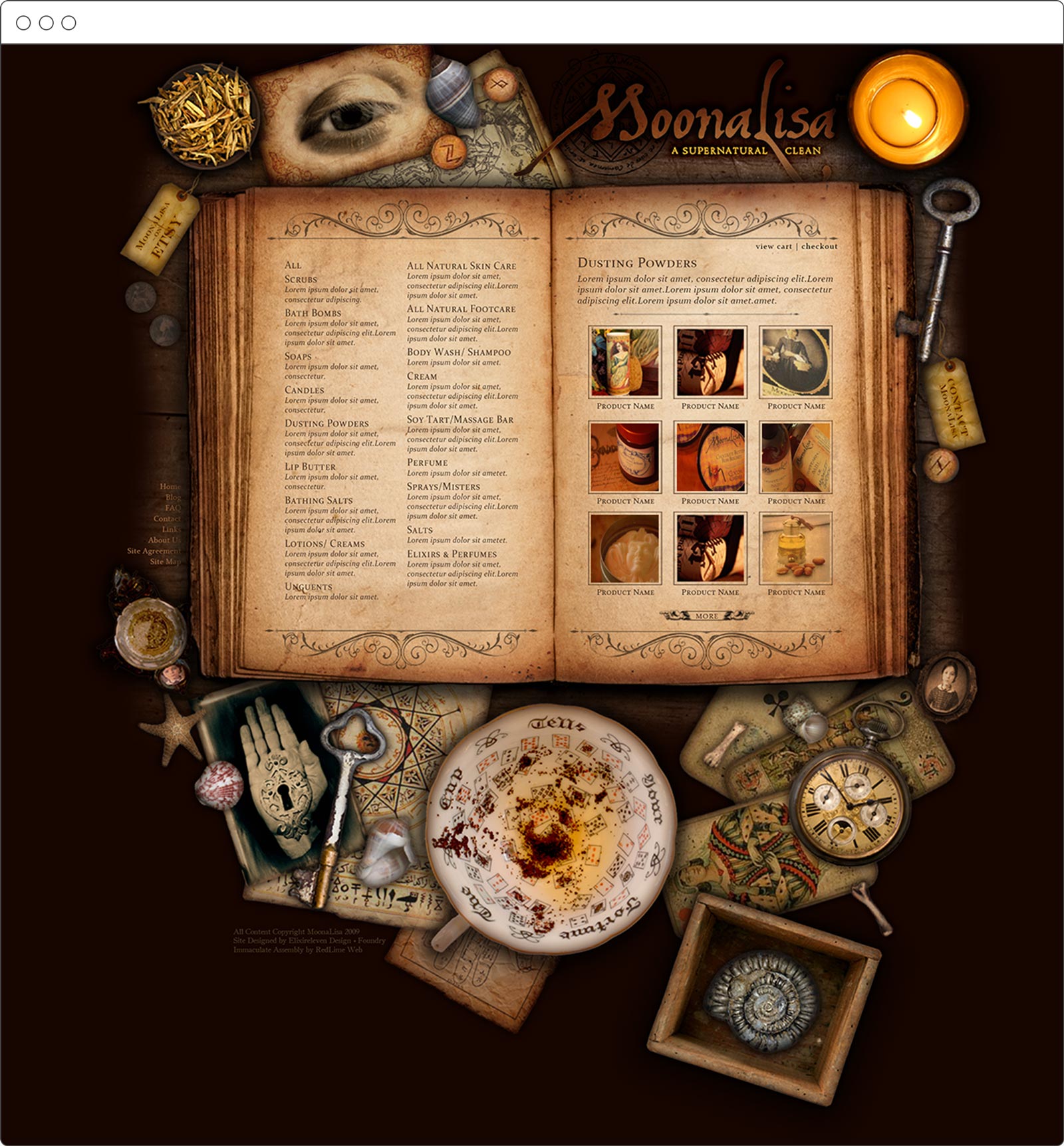 Lisa Farrell is a collector of curiosities — teacups for reading leaves, tarot decks, herbs, interesting statues, old books. When we first began this project, we discussed incorporating elements that were meaningful to her business, and shaped the aesthetic from her personal collection.
When we first began this project, she shipped me a gargantuan box of items, which I subsequently photographed from the top-down and retouched before including them in the website's layout. Her personality infuses the site's design, as much as her company is an extension of who she is.
We designed a new logo infused with a similar esoteric, magical, and supernatural theme. MoonaLisa and I collaborated on finding a symbol and typography that would convey the influences behind the brand and selected a handwritten, uneven typeface and hand-drawn symbol.